Inside Out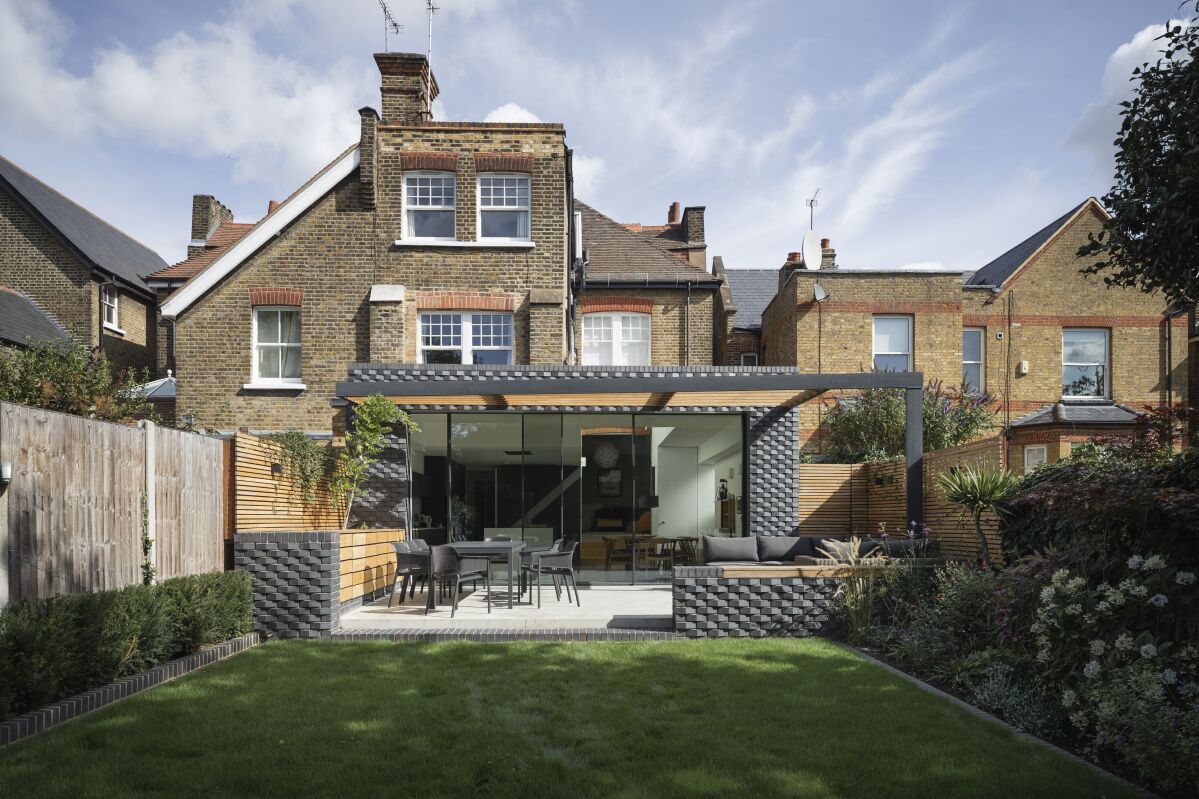 Our clients live in East London, close to their extended families and desired a space in which to eat, drink and be merry. In addition to refurbishing most of the four storey house, we proposed extensions at ground floor to the rear and to the side and cut open the previously cramped, cold and isolated kitchen and dining rooms to flood the spaces with light creating a single open plan space. Because our clients love nothing better than a party we proposed an external living and dining space with outdoor kitchen and large sliding doors to the garden spaces over which the upper floors seemingly float. The rear terrace is very much intended as an intermediate room between the inside and the garden beyond.

The original brick arch over the family room window has been maintained as a trace of the old structure and a new concrete step marks the threshold between the old and the new, neatly framing the view down to the dining table and up to the sky above. From there, staggered oak steps descend to create informal library seating that can also be used as an impromptu stage for speeches at celebrations. Positioned above the dining table the generous rooflight floods the space with light and leads the eye out to the external living and dining areas where party goers spill out on sunny days and balmy evenings.
Monochromatic colours with touches of oak are used throughout to link the spaces and are enlivened through varying textures depending on location and used with a warm toned concrete floor linking the inside and outside spaces. The rear wall and terrace are unified, clad and wrapped in articulated bricks which together with the oak solar shading cast strong shadows as the sun tracks across the sky. Our clients use them as a sundial for gin o'clock.
Project type: Ground floor extensions and existing house refurbishment
Location: London Borough of Redbridge