Mrs Custard's House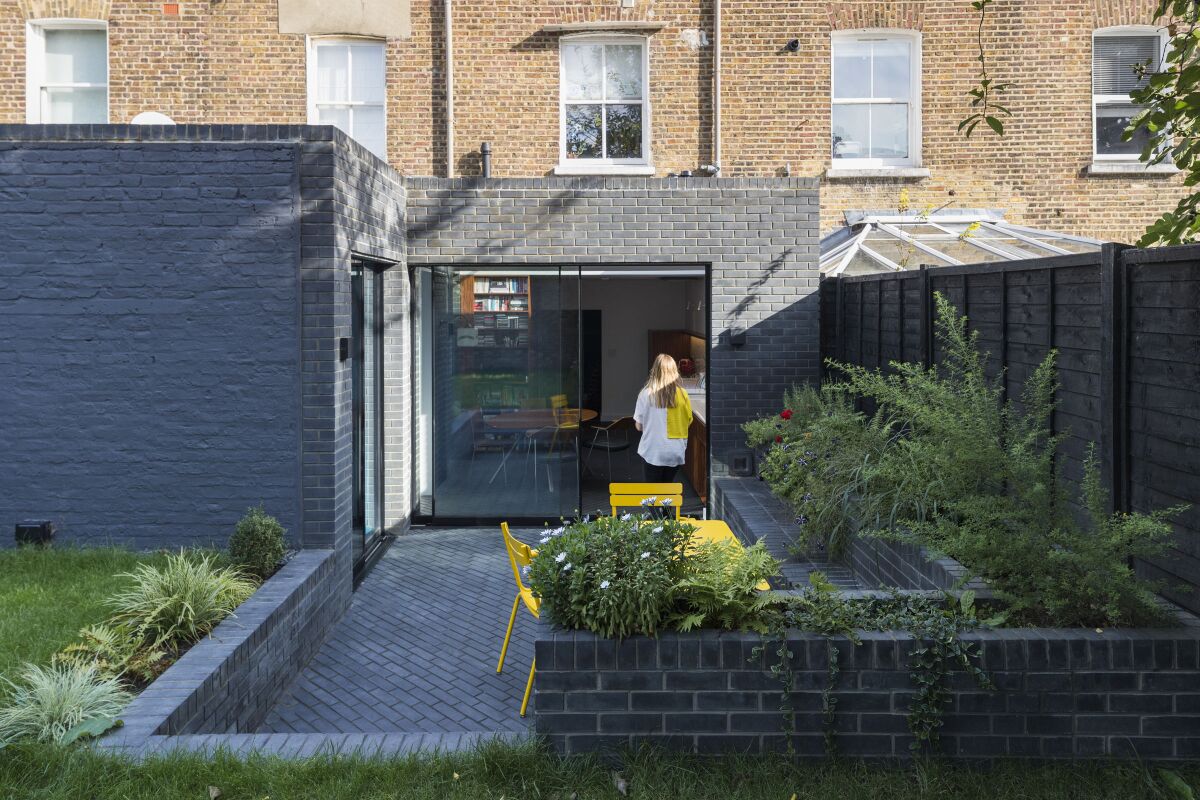 To allow us to achieve the second bedroom and to create the light filled home our clients desired we proposed a radical re-organisation to the layout and a prioritising of spaces around a central glazed courtyard aided by a modest extension. The plant filled courtyard enables light to penetrate deep into the layout of the flat and presents views to the garden from the master bedroom whilst creating a dining area surrounded by outside space on two sides – blurring the sense of inside and outside.
We viewed the interior and the garden spaces as very much part of the same project and used a black brick to form furniture, walls and floors both inside and outside and to line the glazed central and the rear sunken courtyards, linking the spaces together. On the floor the bricks are laid in a large chevron which continues into the garden and central glazed courtyard to elongate the spaces and draw the eye through to the outside. Internally the material palette is intentionally rich in tone and texture with bold colours bringing cheerful notes across the interior.
Our clients affection for contemporary architecture did not extend to their cat flap yet Mrs Custard, their cat, needed to come and go as she pleased. Our solution was a set of steps up through the kitchen joinery from which Mrs Custard surveys the garden and pops in and out of the greenery and our clients enjoy the minimal glazing they desired without a cat flap in sight. Mrs Custard's House is located in Brixton, South London.