Pocket Cottage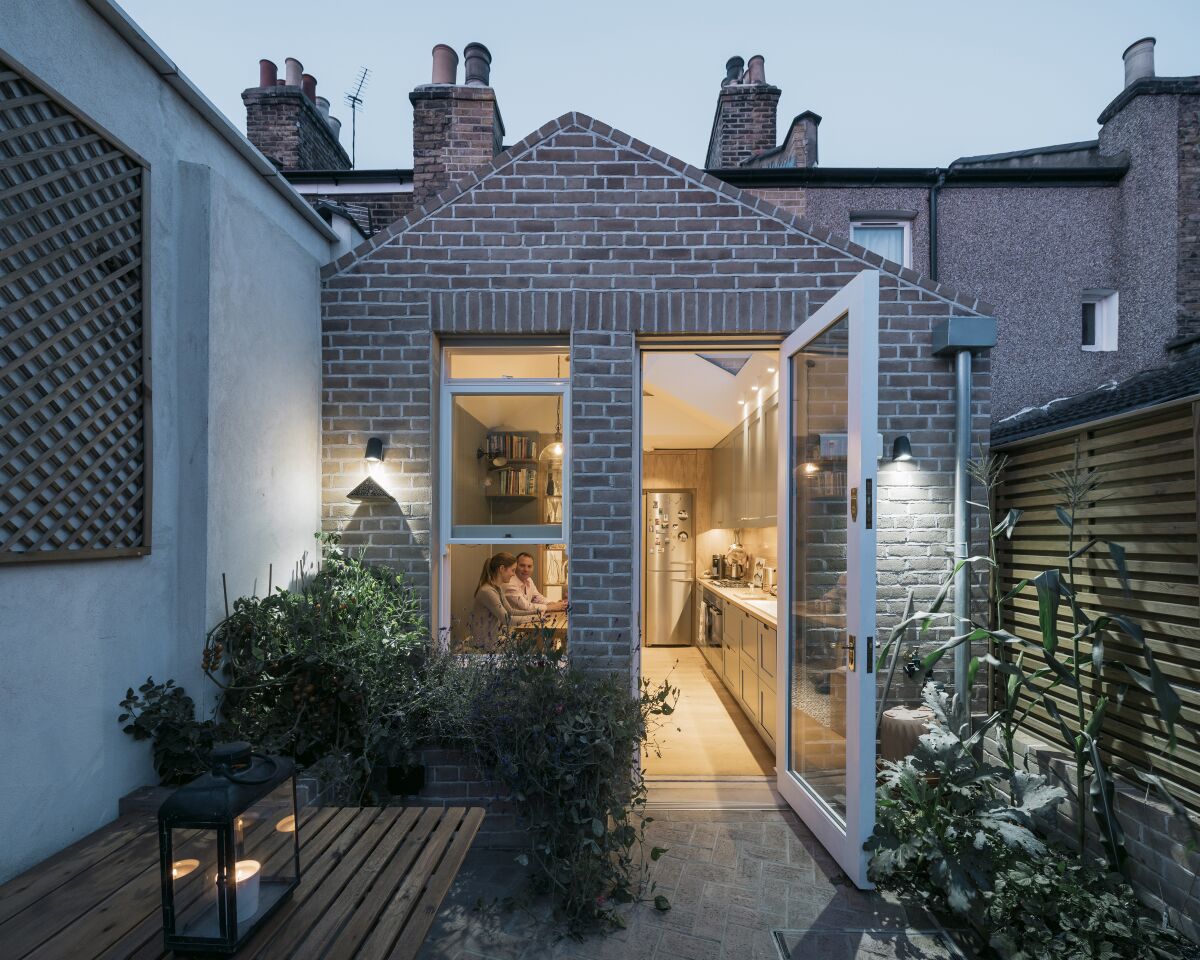 Our clients' desired an East London urban retreat reminiscent of their spacious, light filled and outdoor focused Kiwi upbringings as well as asking us to fully refurbish, restore and modernise their compact, run down railway workers cottage.
Mindful of the ultra dense urban location, our clients' fingers that just itched to be green and tiny garden we relocated the bathroom to the centre of the plan, extended minimally and pulled the planting up to the house to immerse the kitchen and dining in the outdoors. We proposed over-sized rear glazing, a huge vaulted ceiling height and a generous rooflight enhance a sense of spaciousness and space to breathe where generosity in plan was not possible given the tight site. Externally we balanced space for dining and entertaining with the planting space needed for the urban oasis our clients desired.
The existing period details and elements were fully restored and new insertions are modern in nature yet rich and decorative to speak to the cottage's Victorian origins whilst stepping into the present century. Externally brick was chosen for longevity and to meet our clients' contextual desires and laid in decorative English garden wall bond with contemporary detailing at openings.
Due to the compact nature of the house, storage was hugely important and so inspired by boat layouts we maximised this throughout using built-in furniture to allow for super efficient space planning and overlapping functions to make use of every corner to provide opportunities for organisation, living and entertaining were there were none previously.
We retained as much of the original house as possible to keep costs down and reduce the need for new construction as well as inserting previously absent insulation and solar control glazing to reduce solar gain and our clients' energy usage.