Raw House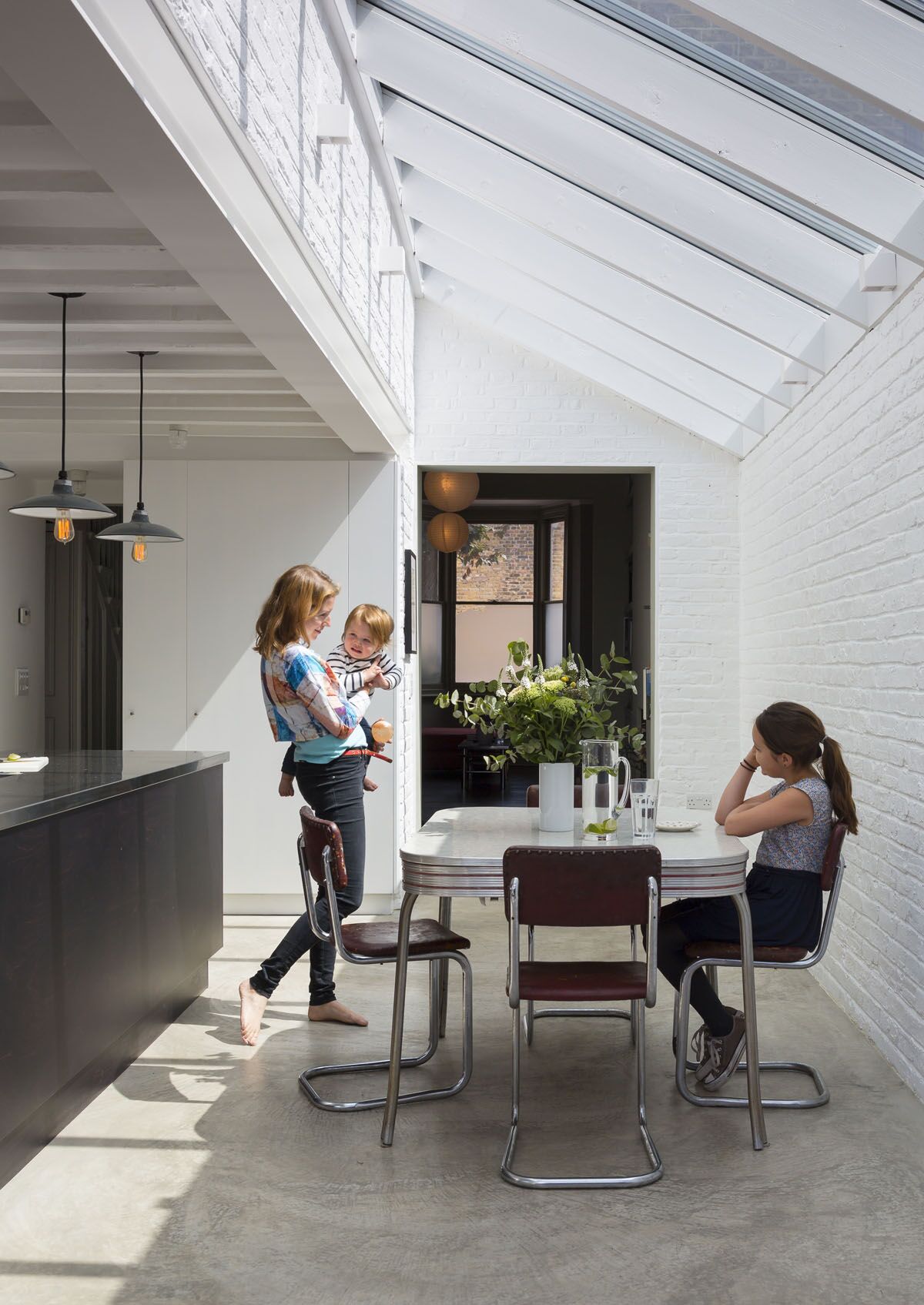 Raw concrete, brick, timber, metal and light formed the underlying material pallet from our clients previous lives in a Manhattan loft. Through a series of structural alterations their Victorian property in Peckham, South London was extended at ground floor and opened out to form an elegant and light filled space enhanced by exposing and expressing the construction materials that are usually hidden or covered. Each material, found in its traditional locations is finished and dressed in white and enhanced with natural light to bring out their natural textures and qualities.
The previous layout of the house was enclosed and dark which our clients asked us to redress and create connection, natural light and long views through the house as key aspects of their brief. We successfully achieved with views from the entrance and front living room through to the garden framed by the use of low profile Crittall doors and window to create an industrial elegance to this Victoria property.
Although open plan, we employed changes to floor levels & materials, ceiling heights and framed structural openings to ensure that each space maintained a sense of containment and boundary as our clients did not want to lose the individual nature of the rooms.
The concrete floor with underfloor heating at the rear acts as a thermal mass for the house and combined with high levels of insulation to the floor and walls and triple glazing to the rooflight with a layer of solar control glazing all help maintain a cool space in the summer and warm in the winter.