Sky Keep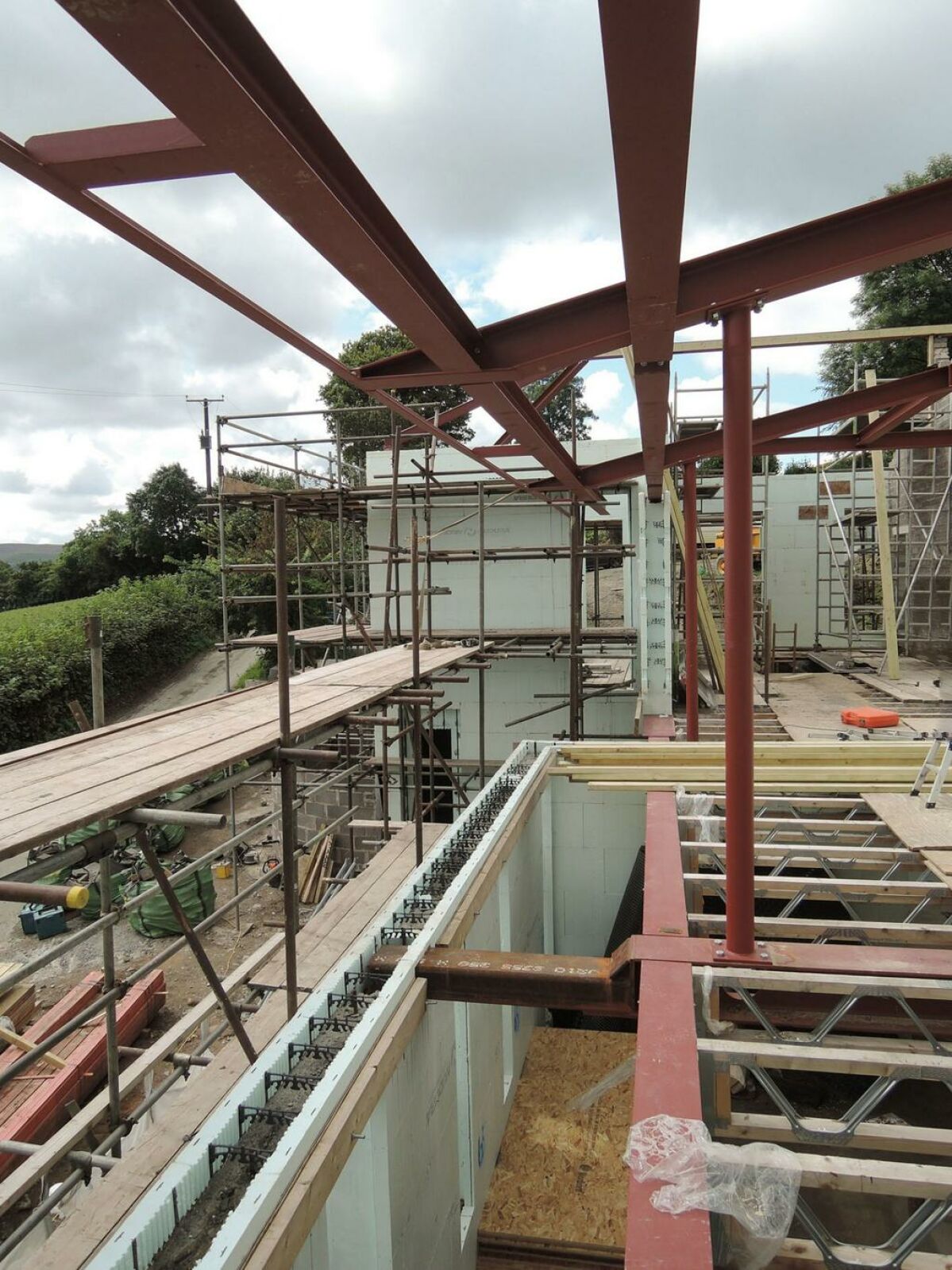 Sky Keep is a new build house design located in beautiful Welsh countryside. The house clad largely in green render to blend into the treelined hill and is split into two buildings separated by a glass walkway and a local dry stone wall that starts in the front garden and ends in the rear, passing through the house on the way. The house is partly recessed into the landscape to allow the upper ground floor living areas to take in the spectacular valley views and to open onto a large south facing roof terrace. The lower ground floor bedrooms are nestled into the hillside and overlook the gardens.
Planning restrictions stipulated a slate pitched roof for the smaller building of the house which we complemented with local stone dry stone wall cladding and contrasted with large areas of minimal framed glazing, a metal roof for the main building and minimalist contemporary detailing throughout.

The house is designed towards Passivhaus using an insulated concrete formwork construction with huge thermal mass so that the internal temperature varies little across the seasons.