The Roost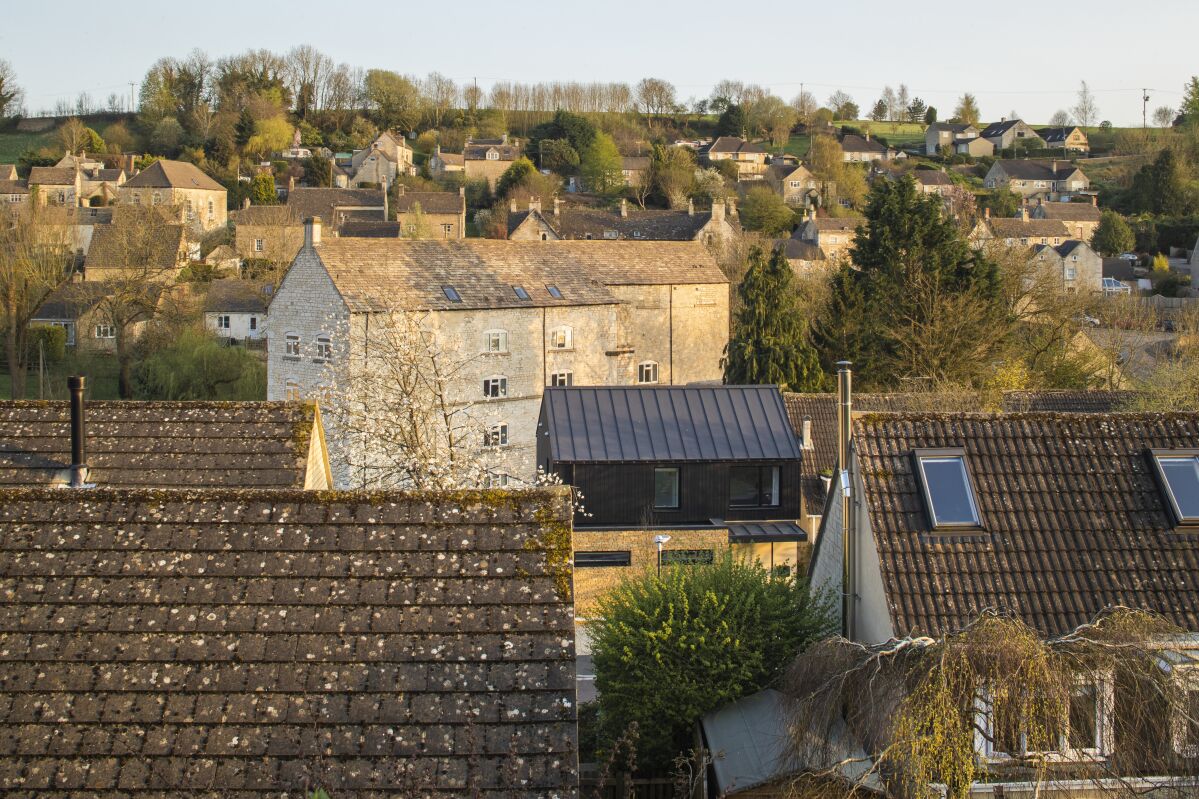 Our clients had purchased a tight site, steeply sloping and lying within a small development of 1970s and '80s houses located in a traditional stone built Cotswold village when they approached us to design and oversee their new sustainable family home. The house we worked with them to design, The Roost, perches at the top of the site, amongst the trees and steps down the hillside away from the road. Cutting into the slope allowed us to create a larger house than meets the eye at entrance level and made the most of the limited available land without undermining the close neighbouring houses.
The Roost is conceived of as two houses, a lower and an upper, each with distinctive characters and each borrowing materials and tones from their context in different ways to produce a house that speaks to its neighbours and the wider village without sacrificing its contemporary ideals. The dry Cotswold stone wall clad entrance section of the lower house sits forward and protects our clients from the elements whilst the rendered section of the lower house contains the open plan living level and the lower level bedrooms and study. The upper house is clad in timber that will grey in time allowing the upper bedrooms level to recess into the tree line and soften down. The two houses are linked by a cantilevered staircase and highly glazed Southern facades overlook the millstream and woodland below. With such close neighbours and a tight site we were careful that windows and rooflights were located to provide views and daylight without compromising privacy.
The Roost is constructed from a prefabricated timber frame with high insulation levels and excellent air tightness which together with triple glazing, solar panels and whole house ventilation with heat recovery ensure that the house is sustainable with inherently low running costs. The house is heated by a single stove, which our clients report that they barely need to use.